Published on January 29, 2020. Last Updated on December 18, 2021.
Who is The Bumpinator: Dr. Bumpinator is an animated cartoon medical doctor. But, at the same time, he is also the alter-ego of Los Angeles board-certified dermatologist, Dr. Sanusi Umar MD (Dr.U).
The Bumpinator's Mission: Dr. Bumpinator is on a non-stop superhero crusade to destroy all forms of unwanted skin bumps. He knows they can be both embarrassing and detrimental to one's inner confidence. One villainous condition that he is able to defeat is Acne Keloidalis Nuchae (AKN). Dr.Bumpinator has also become the master of TERMINATING the dreadful Keloid scar monster, which often rears its ugly head as ugly bumps on the ears due to piercings. 
Through his endless crusade to rid all forms of unwanted skin bumps, Dr. Bumpinator also understands the embarrassment that unwanted skin bumps entail for his patients.
In his spare moments, his mind is constantly on the go. He uses his superhero foresight to figure out new ways that work to forever free his patients from unwanted bumps. But even more importantly, he cares to help patients achieve a normal and natural-looking end appearance, so that they can once again feel confident about how they look.
Types of Skin Bumps That The Bumpinator Eliminate: Besides AKN bumps, Dr.Bumpinator is also determined to TERMINATE all other nasty little villains in the form of lumps, protrusions, zits, pimples, cysts, lipomas,  boils, folliculitis, and even gynecomastia (i.e man boobs). Whatever kind of skin bumps it is, you name it. The Bumpinator's got your back!
VIDEO: THE BUMPINATOR: On a Mission to Terminate ALL Unwanted Skin Bumps
As the AKN bumps get bigger, they may merge together to form a lump, or simply begin as one large mass. To patients who suffer from AKN, the condition of AKN becomes a dreadful, ominous monster. Not only are AKN patients embarrassed by the sight of the ever-increasing lesion growth, but their self-esteem also begins to erode. Many of these people who suffer from AKN react to their painful emotions, of having this uncomfortable and sometimes debilitating condition by withdrawing from society and becoming reclusive.
Often, those who suffer from AKN become too self-conscious to even get regular haircuts from a barber and choose instead to grow out their hair to hide their AKN bump or bumps. 
Why Other Conventional Methods of AKN Treatment Do Not Work
Yet, some of those who suffer from AKN do go to the doctor. They are often given the recommendation of prescribed drug medications such as antibiotics and steroids. Although this form of treatment can alleviate symptoms like itching and discharge, medications will not actually get rid of the Acne Keloidalis Nuchae growth.
Additionally, if left untreated, AKN can worsen over time, and complicate, making its treatment and removal harder and possibly more time-consuming.
For many of these sufferers, seeing Dr. Bumpinator then becomes their last-resort final source of hope. 
Once they step into his medical office, the entertaining and action-packed adventure begins. 
Dr. Bumpinator dares to go where no one has gone before. Undaunted, he faces the dreaded Acne Keloidalis Nuchae tissue growth. And using his special surgical superpowers, and the courage and determination of a superhero, he fights each patient's battle to the very end in order to defeat and destroy the AKN foe once and for all.
With all the non-stop fun,  viewers must come to realize an important truth. There is an actual real-life person behind Dr. Bumpinator. And by no means is he pure fiction.  Let's learn more about Dr.Umar (i.e. Dr.U). 
---
The Real-Life Work of Dr.U
In the early part of Dr.U's career as a medical resident, he developed an interest in Acne Keloidalis Nuchae. He wanted to understand how it developed and how it could be treated. This continued to evolve into a passion that was fueled by his mentor Dr. Arthur Paul Kelly during his residency training. 
Commonly available treatment modalities for AKN often include steroid injections, antibiotics, surgical removal, and laser. However, Dr.U recognized major limitations to these existing approaches, especially when it came to the patient's long-term appearance and overall satisfaction. Deep down he knew there were other possibilities and that things regarding AKN removal and AKN treatment could be made better.
---
What  Having Acne Keloidalis Nuchae is Like
Acne Keloidalis Nuchae – AKN is a villainous condition that starts off as small bumps on the back of the head. The good news is that it is benign, meaning that it is non-fatal. However, it is also progressive, meaning that it doesn't go away on its own. Rather, the bumps get bigger and more problematic when the problem is ignored and left untreated. 
Now take a moment to imagine what it is like when Acne Keloidalis Nuchae strikes. Having noticeable and ever-growing bumps would cause you to feel extremely self-conscious. Before all this happened, you probably never thought about the back of your head and neck, which you never gave much thought to. Yet now, it no longer looks like everyone else's. You start to notice that your AKN lesions keep getting bigger and more difficult to hide over time. 
You constantly worry about what other people think. And eventually, your number one wish is for these AKN bumps to disappear, to go away, not temporarily, but permanently. All in all, you also want these painful and sore bumps to go away completely. It's not enough that they just get smaller, wouldn't you agree? 
And if you do decide to go through with surgical removal, you want the back of your head and neck to look as normal as possible with no weird-looking scar post-treatment.
As a real-life superhero to many, and an experienced surgeon and doctor when it comes to AKN, Dr.U kept these goals in mind as he worked on developing new solutions for AKN.
---
How Dr. Bumpinator Came to Be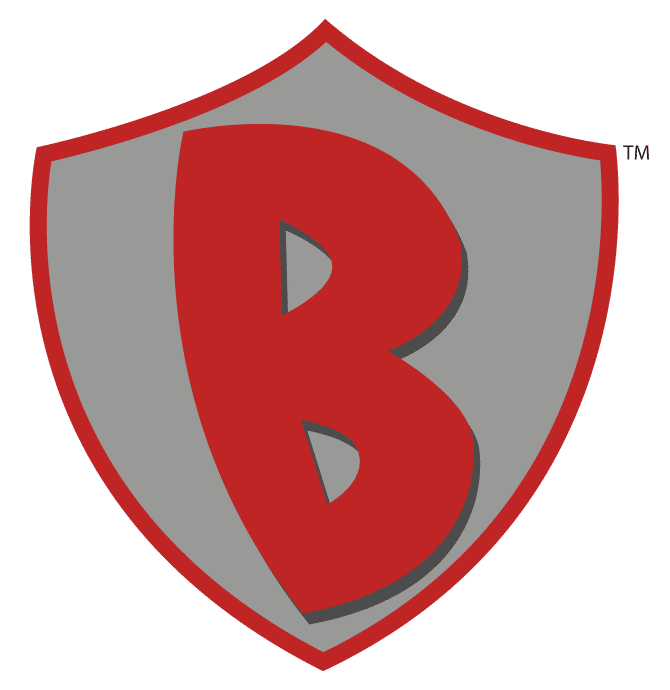 From his own personal experience, Dr.U knows what it feels like when there is a devastating change to your appearance. Rather than just accepting the status quo available treatments for Acne Keloidalis Nuchae, he worked non-stop to improve upon them.
The result? Dr.U developed unique and innovative surgical techniques. He also recognized the need for patient selection criteria to produce the best and most reliable outcomes that would help patients achieve the non-descript appearance they most want. In other words, specific manifestations need to be matched with specific surgical approaches. These new approaches articulated by Dr.U were published by premier, peer-reviewed medical journals worldwide.
Additionally, these findings published by Dr. U have been adopted by modern medicine as a new AKN classification system that may help with AKN treatment.
---
VIDEO: From Just OK to Incredibly Better – Improving The Surgical Removal of Acne Keloidalis Nuchae
With older and existing forms of surgical removal, there was still the risk of recurrence plus awkward scarring. Dr. Bumpinator's methods are designed to get rid of Acne Keloidalis Nuchae bumps permanently so that their chances of coming back are minimized. More so, through specially formulated and unique methods of AKN removal, his AKN patients' resulting scar post-removal is such that is optimized to be as nondescript and as natural-looking as possible.
How The Bumpinator Removes AKN With Minimal Scarring
Following his excision or removal of the AKN, the scarring appears remarkably discrete. The resulting scar post-AKN treatment is typically either a thin line that is further covered by the patient's own hair growth, or a scar that is in perfect alignment with the posterior hairline.
By taking the extra time and effort to create a natural-looking, and subtle scar post-AKN removal, no one would ever think to stare or look twice at it, allowing Dr. U's post-AKN removal patients peace of mind and freedom from public judgment.
After their surgery, patients typically get to realize their happily-ever-after-ending, finally free and excited to live life to the fullest with their renewed confidence in themselves.
Freedom From AKN
More than just eliminating bumps, Dr.U's mission is to help sufferers of Acne Keloidalis Nuchae (AKN) feel like themselves again and live normal, happy lives. They should no longer have to wear their hair long. They should be able to cut their hair however short as they'd like it to be. The best part of all is that they can feel comfortable in their own skin, once again, whether they are by themselves or in social situations.
Dr. Bumpinator is Also The KELOID DESTROYER!
Notice a mysterious growing bump after you've scratched, cut yourself, or grown after receiving a piercing? Keloid scarring may be the culprit. 
What is Keloid Scarring
Keloid scarring is a condition that usually has a family history, caused by your DNA.
Although keloid bumps appear frightful, they really have good intentions. Your skin is just trying to do a good job of keeping yourself protected from future similar damage. Yet, it overreacts by producing thick collagen which then grows out of control. Before you know it, you've got a horrendous, rubbery keloid skin bump to worry about. 
Yet if you are suffering from keloid bumps or keloid scarring, have no fear! Dr.Bumpinator is here! The TERMINATOR of Acne Keloidalis Nuchae also happens to be a most fearless destroyer of dreaded KELOID SCARS.
Keloids: Warning Signs to Look Out For
After a scratch, cut, abrasion, or piercing, your skin might feel a little different, to say the least.  You may sense an inexplicable something, something beneath your skin's surface such as soreness and itching. Soon afterward, you'll notice raised areas of skin growth. 
Keloid scars are often shiny and rubbery. They come in many different colors like pink, brown, and red. The good news is that keloids are not dangerous. Yet they may continue to grow and get larger. 
Be aware of your family history! If you have relatives with keloids, it is NOT a good idea to get any type of piercings!
Problems with Basic Keloid Removal
The short, obvious, and easy answer to keloid removal is to just get rid of the unwanted keloid tissue. And yes, although it is possible to have the keloid scars surgically removed, it is important to think longer, down the line.
Excisions alone are not the answer! If your skin is genetically prone to forming keloid scars, it is VERY likely that new scar tissue will form to try and heal itself following removal surgery. Therefore, the recurrence of new keloid bumps or keloid scars, post keloid removal surgery, is more common than most people realize.
Keloids BE GONE – Dr. Bumpinator's Once and For All Keloid Removal Surgery Method
Dr. Bumpinator doesn't just perform ordinary keloid removal procedures. He has developed his very own specialized take on keloid surgical excision to take on these horrendous skin bumps. 
You see, removing the keloid is just one part of Dr.Bumpinator's surgery. For the next step of his holistic approach, he then makes sure that the skin's tendency to create new fibrous growth is restricted and stopped in its tracks – to ensure that no more keloids appear post-removal.
Certain affected areas, like the ears, will require even more attention. Thus, Dr.Bumpinator uses his artful eye and precise removal methods to reshape damaged lobes.
In the end, they appear as close to their original form as possible.
When Radiation May Be Important
Some keloid removals will result in complex wound closure situations. Yet Dr.Bumpinator always has an answer: radiation applied to the Grenz zone (skin layer).
The purpose of this non-harmful radiation treatment is to DESTROY sources of potential new keloidal growth. 
There is a part of the real-life Dr.U that will forever be dedicated to the awareness, education, and improving the lives of people suffering from Acne Keloidalis Nuchae (AKN), as well as the removal of all other unwanted skin bumps.
Eliminate Unwanted AKN Bumps Now with The Bumpinator
If you are experiencing AKN, or possibly believe that you might have AKN, know that Dr. U AKA The Bumpinator is here to help.
Although AKN or Acne Keloidalis Nuchae is a relatively new condition in the medical world, know that Dr. Sanusi Umar AKA The Bumpinator is recognized worldwide as one of the pioneers of successful AKN removal methods, who has had extensive experiences and successes with AKN patients of all types and severities.
Whatever case you may have, Dr. U can help diagnose your condition and help guide you through the AKN removal process seamlessly – so far he stands undefeated against all bumps!
If you are experiencing bumps on the back of your head and believe it may be AKN (Acne keloidalis nuchae), and would like to talk to Dr. U AKA The Bumpinator himself, schedule a free consultation now using the button below.