The one-stop termination to AKN.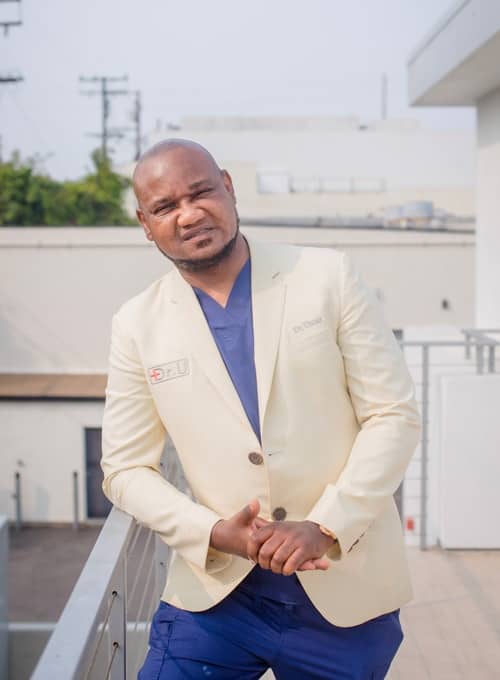 The extensive and world-renowned track record of Dr. Bumpinator for successful patient outcomes in his Manhattan Beach, Los Angeles office is due to his ability to identify the various subtle nuanced details needed to completely terminate back of the head bumps.
Dr. Bumpinator is the superhero alter ego of Dr. Sanusi Umar (Dr.U) who has dedicated a career to the permanent termination of back of head bumps called acne keloidalis nuchae aka AKN. The wider public is unaware of how pervasive the condition is. Using several innovative procedures and techniques many of which Dr. Bumpinator personally invented, he has been permanently terminating AKN bumps for several years.
If you have bumps or lumps on the back of your head and have been told you would have to live with it, for the rest of your life, despair not. Welcome to Dr. Bumpinator group of innovative services created by Dr.U for just your type of situation.